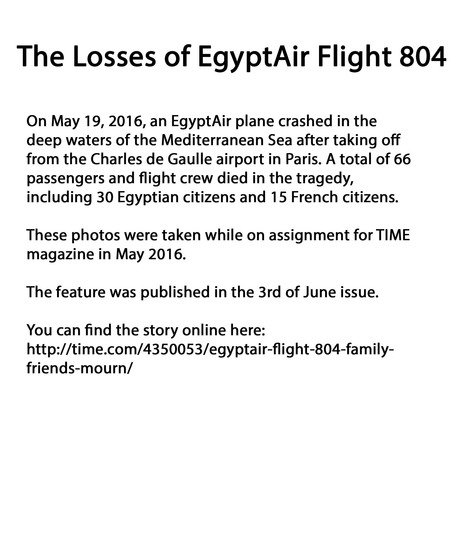 "I have lost my son. It is life," said Mohamed Helal (right), the father of Ahmed Helal, a 41-year-old French-Egyptian who died in the crash. "It is what God wants and I accept it."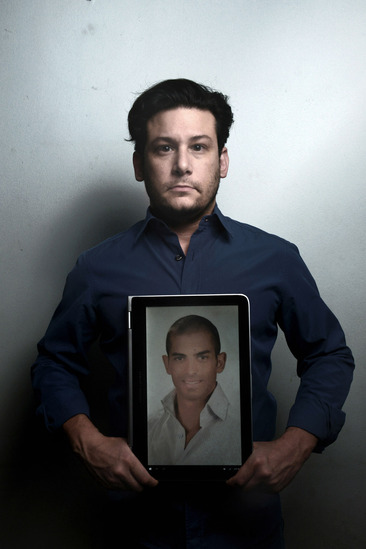 "Karim was planning on introducing Isabelle to his parents when after they arrive to Cairo. He did not arrive," said Hesham, a childhood friend of Karim Swellam, a 32-year-old French-Egyptian passenger who died in the crash. Karim died in the incident with his girlfriend Isabelle Genin. Their final destination was Cairo.
"She called me right before flying from Paris and told me how she enjoyed walking are the streets of the Champs-Élysées. It was her first time in France as cabin crew, and in general. She was very excited to share her stories from France when she gets back," said mother (middle) of Samar Ezz-Eldin, a 27 year-old flight attendant who died in the crash.
"I met many people at the funeral. I didn't know that my daughter had so many friends. She was full of life. She was an angel. I can't say more about her. It's painful," said father of Yara Hany, a 26-year-old flight attendant who died in the crash.
Sarmad Haqi, 42 and his wife Amara Cellali, 44. Haqi is the son of 62-year-old Najlah Al-Salihi, an Iraqi passenger who died in the crash.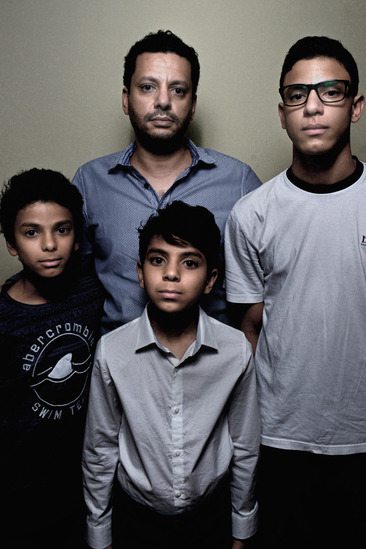 Takreem Mortada, 42, husband of Marwa Hamdy and his sons; Aly (left),12, Mohamed, 10 and Ahmed, 17 at their place in Cairo, Egypt. Marwa was a 42-year-old Egyptian-Canadian passenger who died in the recent EgyptAir MS804 crash. "My mom and I texted each other one day before the incident and I told her "I can wait to see you tomorrow". We were supposed to a shopping mall when she gets back to Cairo," said Aly.
Khaled El-Tabbakh, 27, an EgyptAir co-pilot and the best friend of Mohamed Mamdouh, a 24-year-old co-pilot who died in the crash. "He was not a friend. He was part of my family."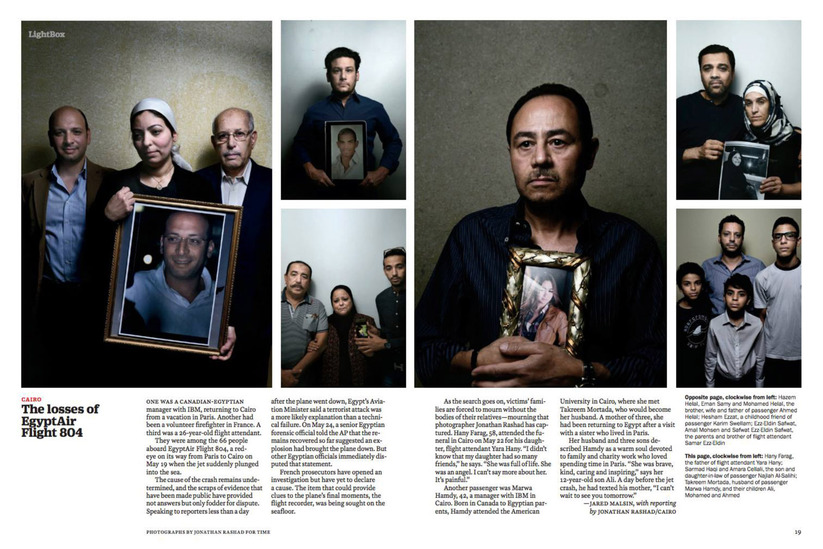 A double spread scan of the story in TIME's third of June 2016 issue.